A couple weeks ago, I had the opportunity to meet with clients in regards to their home that they recently purchased. They are looking for a completely different design and feel than what they have been used to the past 20 years. So, now instead of a lodge style home, they are hoping to transition this home into something more Zen. A place where they can relax and meditate.
So this morning, I sent over some color choices for the Open Concept Living and Dining Room...
I am going to be using Thunder by Benjamin Moore in some areas of our home and it seems to be a shade that I just gravitate too. So I may be a smidgen biased ;-)
I recently used Requisite Gray by Sherwin Williams in a client's formal living room and it is a gorgeous shade of gray.
All of the grays I chose fall under the Griege (Gray Beige) category to bring warmth and peace to the space.
Once the clients decide on what shade of gray they gravitate towards, the living room/dining room area will get a fresh new paint job.
For the Living and Dining space there is a floor to ceiling fireplace in the middle of the room that separates the areas. One side will be the dining room and the other will be the living/meditation area. The room has tons of natural light coming in from all of the windows and sliding glass doors along the back wall.
Here are some of the BEFORE of the Home...
I am considering bringing in an over sized wall decal of trees in a tone on tone color for this left wall.
This is the dining room side.
Another shot of the dining room looking on to a sun room. All of the furniture including curtains will be replaced with something more clean lines and zen or spa like.
So, this evening I will be meeting with the client and electrician to come up with lighting options since both rooms are completely void of any type of lighting. To me, lighting is so important in evoking the mood you want in a space.
A couple lighting options that I am considering are...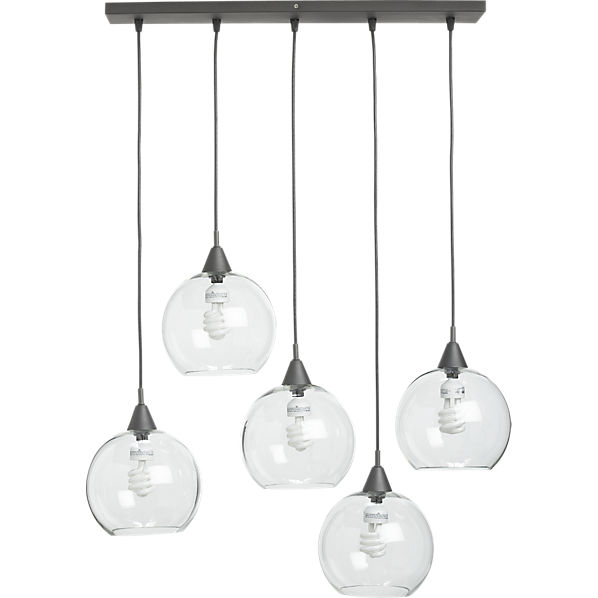 2 of these firefly pendant lighting sets from
CB2
to hang down the center of the table.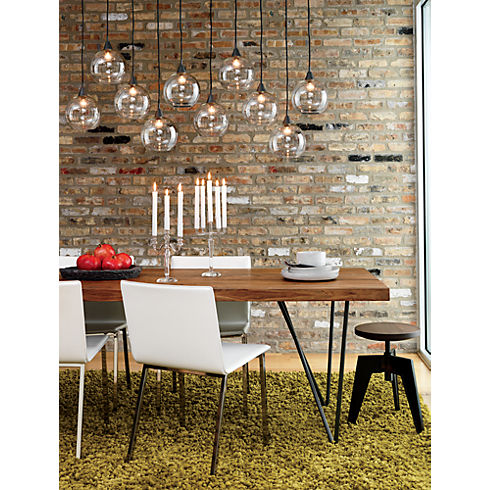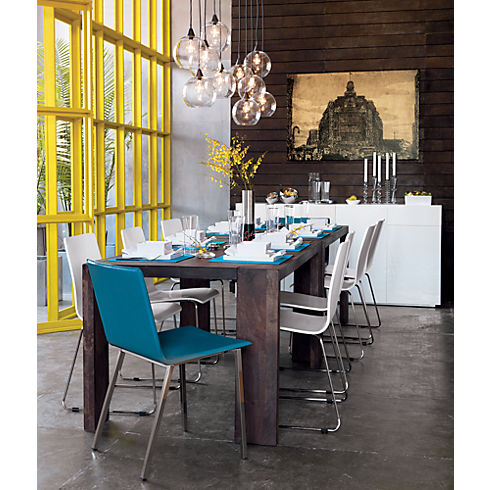 Or Option #2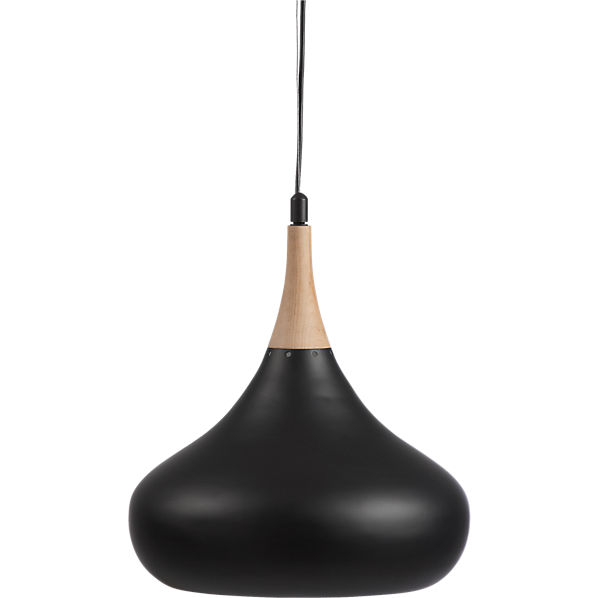 Also from CB2 is this
Noir Pendant
. If this is the option the clients go with, I am hoping to add two of these over the dining table.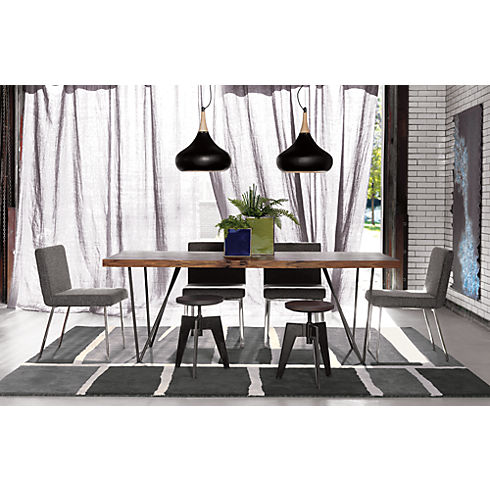 This week, I am working on the Design Board Package for the Living/Dining Room Combo and hope to share that with you soon!
Have a great rest of the day!