Working with clients to transform their homes is definitely the most exciting job I can ask for! It allows me to channel all of my creativity into one space and bring the ideas that rattle around my head to life. I have been dying to create this design board! Just a fun relaxing space. It was music to my ears when my client said, "maybe we can do some insect art in the space." You may be thinking gross, but I was thinking "PERFECT."
For me, adding fun or interesting touches brings a space from pretty or cozy to really Unique.
Here is the Design Board I created for Jen's Sun room...
I decided to go with a Navy and Orange color scheme because the adjoining family room is Navy and we are bringing in orange accents for that area, so it only seemed a natural fit to continue the color in here.
Let's take a closer look at some of the pieces...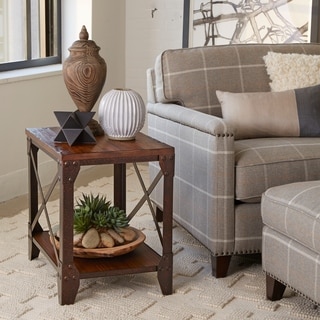 I found some great pieces to keep the space airy yet masculine.
When we first went into this space, my client had shared that this was the room that her husband and dog hung out in. The ONE place that the dog was allowed up on the couch. So they had bonding time just relaxing in there. And the couch that was in there, Well...
As Jen put it, "It has to go." Her hubby thought it was so comfy, so that was his one criteria for the new sofa.
Before I share the Before photos I took of the space, let me mention, that this room has SO MUCH character to begin with. All the windows, the trim work, the archway, the brick wall. I mean it's ridiculous how cool and swanky this space is even before the furnishings and accessories come in. Not to mention the color on the walls that we are keeping is my favorite! I am biased though, my house is pretty much the same color ;-)
Here a some of the Before's of the Space...
There you are comfy, slouchy couch who can't even hold on to your cushion so you just toss him on the floor. So sad :( It is time for you to move on!
A tripod floor lamp that we will be keeping in the space.
The brick work is amazing and the little archways with the railings inside are AWESOME! I could totally see myself here as a kid playing a princess in a castle or a bank teller through the arch there. Come on didn't we all play bank teller as a kid?
The ladder bookshelf will go on the right hand side of this wall, while the insect artwork goes on the left hand side of the wall.
We may have to hold on to the globe for the bookshelf, after all we are trying to keep a Global feel, get it! No? I am so punny? ;-)
It's late as I right this post so it may just be one of those moments that I think I'm hilarious, when actually I'm overtired.
I love love the archway and the doors and windows! So pretty!
And here again is the beginning stage of transformation...
I can't wait to see this one come to life!
If you are in the Hampton Roads and Richmond area of Va and would like a consultation to begin transforming a room or rooms in your home, I'd love to chat with you. You can reach me at seasideinteriors01@gmail.com.
If you are located outside of the Hampton Roads and Richmond area and would like to have a Design Package created for a room in your home please contact me at www.seasideinteriors01@gmail.com.