It's a dream of ours to have a movie room in our basement. We have a storage room off the basement that Dustin wants to turn into a movie room. Every time, and I mean EVERY time, we watch a movie in the larger part of the basement, my husband says "Can't wait till we can sit in the movie room." Ahh, One day!
Well for now, I get to live vicariously through my most recent design project. A MOVIE THEMED BASEMENT!
I was contacted by my client to turn her basement into a comfortable space where her family could relax, watch movies, and play games.
Here is the design I came up with for Jennifer, her hubby, and their two daughters...
My favorite piece that I came across has to be the director's light. I found this one on line. Since I get the opportunity to do this basement install along with creating the Design Board Package, I was able to shop around for pieces for the room and came across this exact one for almost half the price online!! Yay!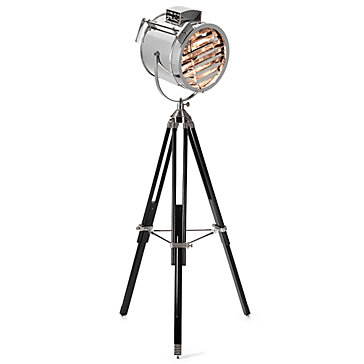 Another neat find is this abstract artwork on canvas. One is kinda cool, but when you put three together like in the Design Board above, to me it looks like what you see going across the screen when the movie reel is finished. That may just be me though ;-)
To soften and lighten up the sofa, I chose a couple toss pillows...
This one has a cute message.
The other for it's bold geometric pattern and color.
No Movie Room would be complete without movie reels or hot fresh popcorn...
These are just some of the items going in the space. Other items will include a new reclaimed wood mantel for the fireplace and new rug like this one below...
Here are a couple of the before pictures of the room...
The red sofa and ottoman will be staying. The curtains will be replaced with new velvet gray floor to ceiling blackout drapes.
On each side of the fireplace will be low bookshelves. To go above the bookshelf will be over-sized framed black and white movie posters like this one of Marilyn Monroe...
So am I excited to do this install? Yessireee!!!
Can't wait to share with you all of the before's and after's...
Have a great rest of the day!